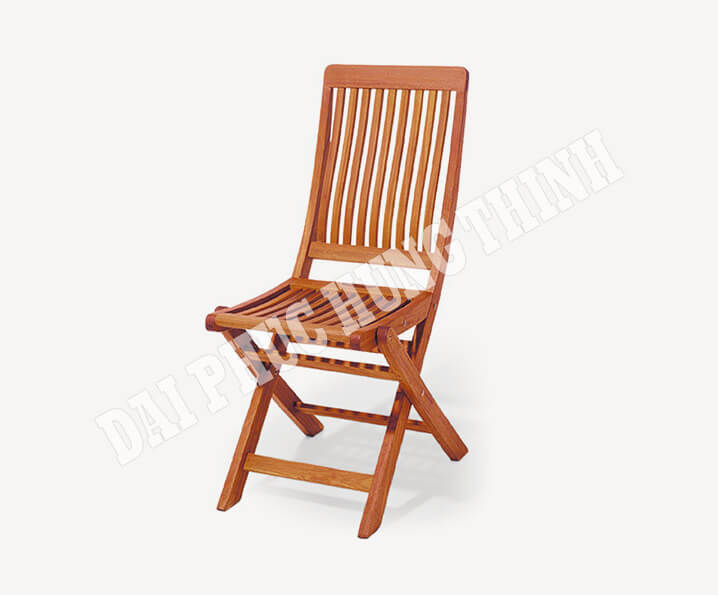 Art No. 52701
Catalan foldable chair
Dimension:

62 x 44.5 x 95cm

Material:

FSC 100% Eucalyptus / Acacia wood

Weight:

6.0kgs

Finishing:

Oiled

Loading:

380pcs/1x20' ; 820pcs/1x40' ; 1020pcs/1x40'HC

Price:

Please contact

Description:

Introducing the Catalan Foldable Chair, a seamless fusion of simplicity and ergonomic design from our Vietnam wooden furniture collection. This chair is a testament to sophisticated craftsmanship, featuring nine gracefully curved slats on the backrest, each one engineered to support the natural curve of the lumbar region for enhanced comfort. The seat of the Catalan Chair subtly bends downwards, cradling the body just where it's needed, making it a perfect perch for extended outdoor relaxation. Despite its light weight of just 6kg, the chair doesn't skimp on strength or stability, thanks to the high-quality 100% FSC certified Acacia or Eucalyptus wood used in its construction. A model of Vietnam outdoor furniture, the Catalan Foldable Chair not only provides practical seating with its easy-to-store foldable design but also ensures a sitting experience that's kind to your posture. It's the ideal choice for anyone seeking a chair that looks simple but goes beyond the basics to offer genuinely thoughtful support. Ready to source this product from a trusted Vietnam outdoor furniture supplier with 29 years of experience? Reach out to us at daiphuchungthinh@daiphuchungthinh.com.vn or sales@daiphuchungthinh.com.vn and embrace the essence of outdoor comfort today!