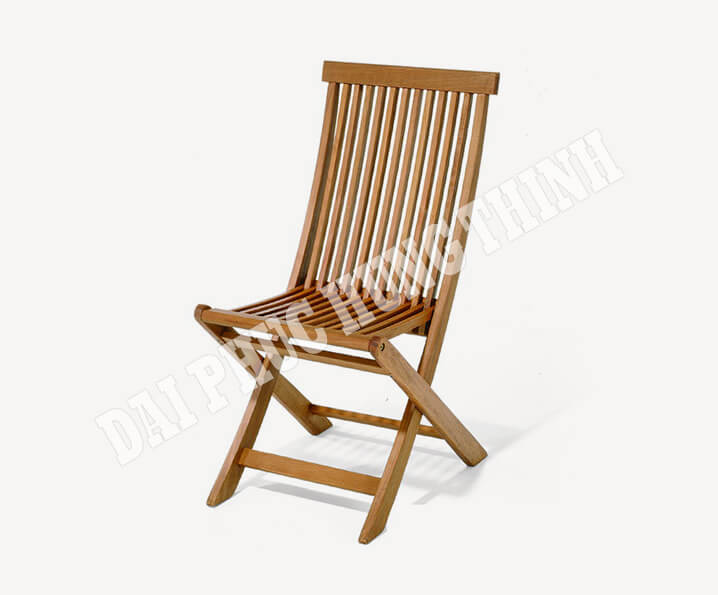 Art No. 50301
Ascot foldable chair
Dimension:

60.5 x 46 x 92cm

Material:

FSC 100% Eucalyptus / Acacia wood

Weight:

7.2kgs

Finishing:

Oiled

Loading:

370pcs/1x20' ; 790pcs/1x40' ; 920pcs/1x40'HC

Price:

Please contact

Description:

Discover the Ascot foldable chair, a harmonious blend of functionality and style for all outdoor furniture enthusiasts. This armless folding chair, meticulously crafted from 100% FSC Certified acacia wood, is a testament to sustainable luxury. Weighing only 7.2kg with dimensions of 60.5 x 46 x 92cm, it's effortlessly portable. Whether you're adorning an indoor setting or elevating an outdoor space, its unique design invites you to sit, relax, and watch the sunset. Experience eco-friendly craftsmanship with Ascot. Are you a furniture retailer aiming to offer unmatched quality and style to your customers? Source the Ascot foldable chair from Dai Phuc Hung Thinh Furniture, Vietnam's trusted outdoor furniture supplier with over two decades of expertise. Connect with us at daiphuchungthinh@daiphuchungthinh.com.vn or sales@daiphuchungthinh.com.vn. Elevate your inventory and let your customers experience the pinnacle of sustainable comfort.