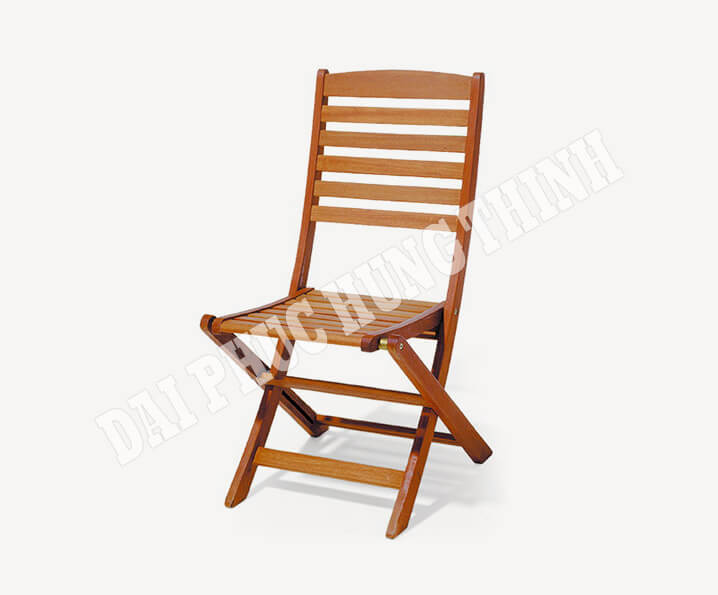 Art No. 51901
Calgary foldable chair
Dimension:

59 x 47 x 92cm

Material:

FSC 100% Eucalyptus / Acacia wood

Weight:

6.4kgs

Finishing:

Oiled

Loading:

460pcs/1x20' ; 960pcs/1x40' ; 1120pcs/1x40'HC

Price:

Please contact

Description:

Introducing the Calgary Foldable Chair, a smart addition from our Vietnam outdoor furniture collection, known for its simplicity and space-saving design. This chair is crafted for comfort and convenience, perfectly suited for smaller homes or urban settings where space is at a premium. The chair's design features a high backrest with horizontal slats that provide essential back support while contributing to its minimalist aesthetic. Its light weight and foldable nature make it an ideal choice for easy storage and mobility, allowing for quick setup for those spontaneous outdoor moments or when extra guests arrive. Made with 100% FSC-certified Acacia or Eucalyptus wood, the Vietnam patio furniture offers an environmentally friendly option without sacrificing durability. Its straightforward, no-fuss design ensures it can blend seamlessly into various decors while offering the practicality needed for modern living. Ready to source this product from a trusted Vietnam outdoor furniture supplier with 29 years of experience? Reach out to us at daiphuchungthinh@daiphuchungthinh.com.vn or sales@daiphuchungthinh.com.vn and embrace the essence of outdoor comfort today!