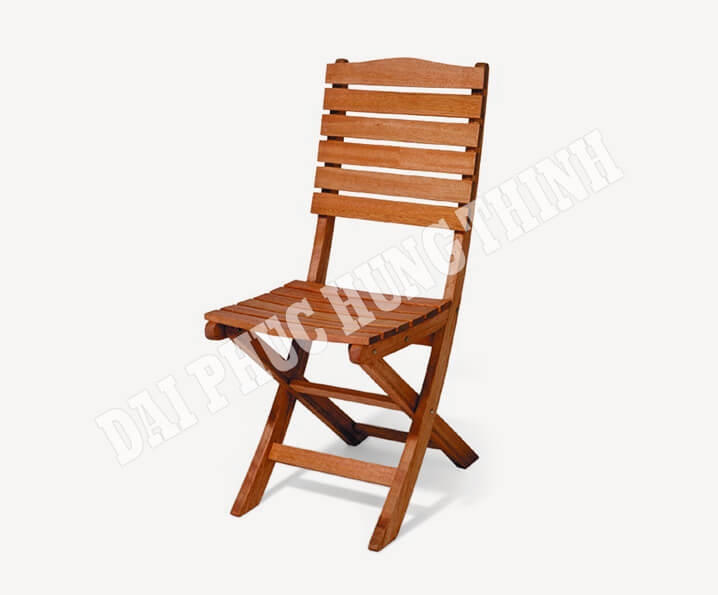 Art No. 51101
Bengali foldable chair
Dimension:

56.5 x 40 x 92cm

Material:

FSC 100% Eucalyptus / Acacia wood

Weight:

6.6kgs

Finishing:

Oiled

Loading:

430pcs/1x20' ; 900pcs/1x40' ; 1040pcs/1x40'HC

Price:

Please contact

Description:

Seamlessly marrying function with flair, the Bengali foldable chair is exquisitely crafted from 100% FSC-certified acacia wood. Weighing just 6.6kgs and flaunting dimensions of 56.5 x 40 x 92cm, it's the embodiment of lightweight luxury. The Bengali foldable chair offers both the convenience of portability and the assurance of sustainability, making it an indispensable addition for those curating top-tier outdoor seating. Are you a furniture retailer keen on enriching your selection with premium offerings? Source the Bengali foldable chair from Dai Phuc Hung Thinh Furniture, Vietnam's distinguished outdoor furniture supplier with over two decades of unwavering commitment to quality. Connect with us at daiphuchungthinh@daiphuchungthinh.com.vn or sales@daiphuchungthinh.com.vn and transform your inventory and delight your customers with the epitome of sustainable elegance.