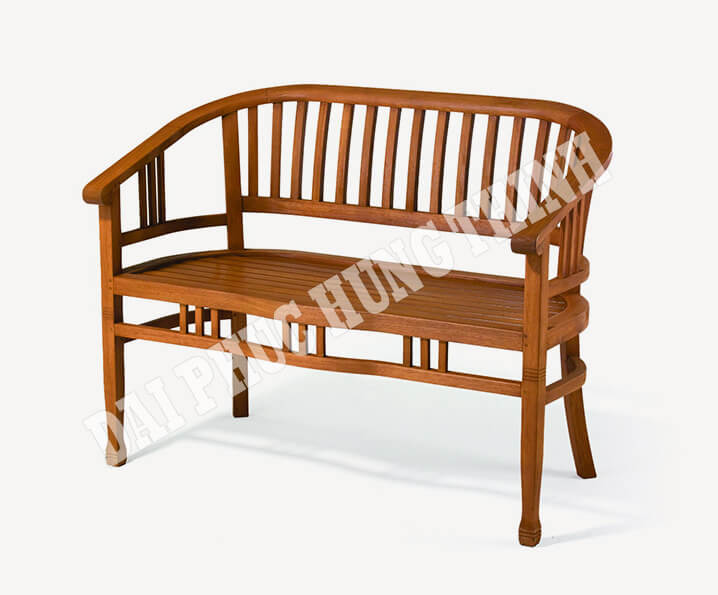 Art No. 71403
Bergen bench 120cm
Dimension:

120 x 64 x 88cm

Material:

FSC 100% Eucalyptus / Acacia wood

Weight:

15.5 kgs

Finishing:

Oiled

Loading:

31pcs/1x20' ; 73pcs/1x40' ; 90pcs/1x40'HC

Price:

Please contact

Description:

Crafted from exquisite acacia wood, this bench boasts a length of 120 cm, width of 64 cm, and stands 88 cm tall. The artful design intertwines the back and armrest in a graceful curve, offering comfort and style in one. Supported by four sturdy legs, the bench seamlessly combines elegance with durability. Immerse yourself in the charm of outdoor seating, courtesy of the Bergen Curvy Bench – a fusion of acacia craftsmanship and timeless design. A great piece of wooden garden furniture for your store offerings that your customers will love. Ready to source this product from a trusted Vietnam outdoor furniture supplier with 29 years of experience? Reach out to us at daiphuchungthinh@daiphuchungthinh.com.vn or sales@daiphuchungthinh.com.vn and embrace the essence of outdoor comfort today!